Regular price
Sale price
$15.00 USD
Unit price
per
Sale
Sold out
Share
Gildan, unisex softstyle, 110% cotton t-shirt.
- Two color screen-printed, front design.
- Light blue shirt with red and white ink. 
View full details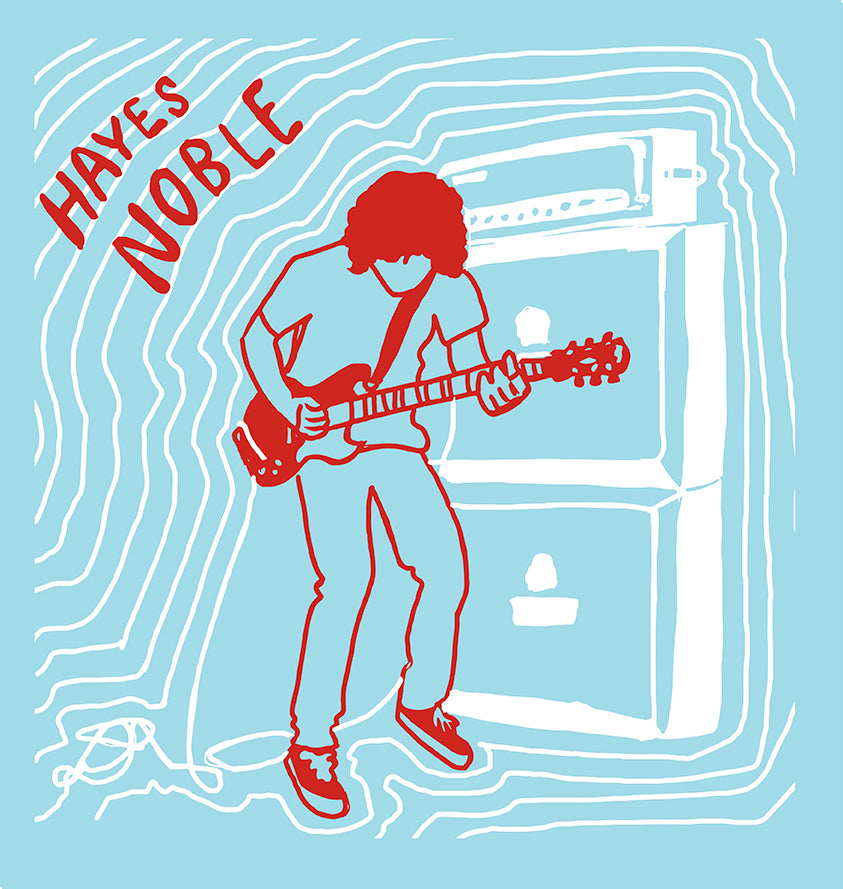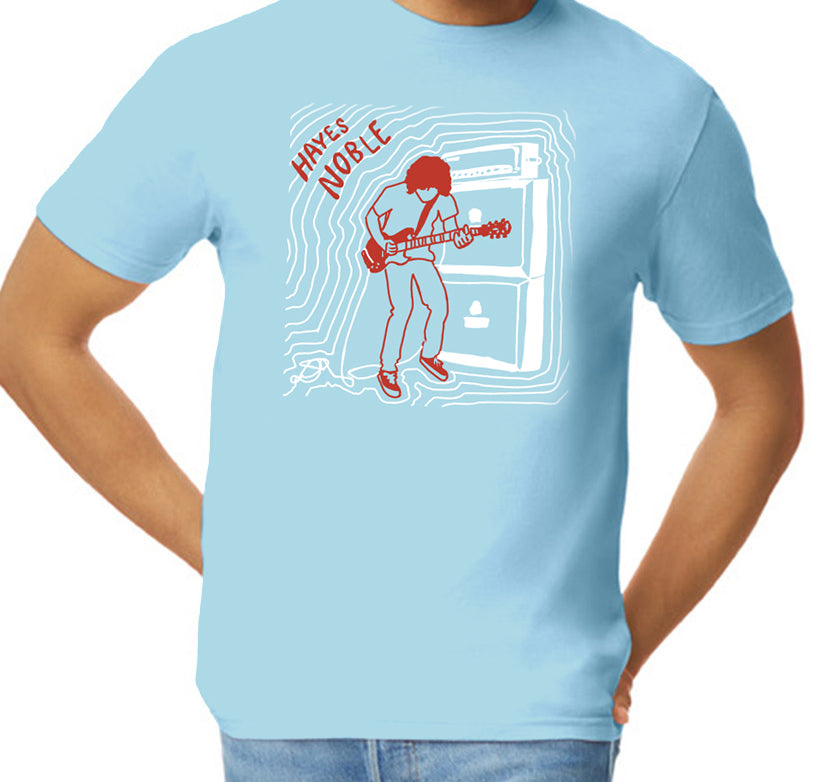 Shipping

Hayes Noble CDs, apparel, and accessories are packed for shipment within 3 - 7 days.

*Head Cleaner album: vinyl ships mid-April.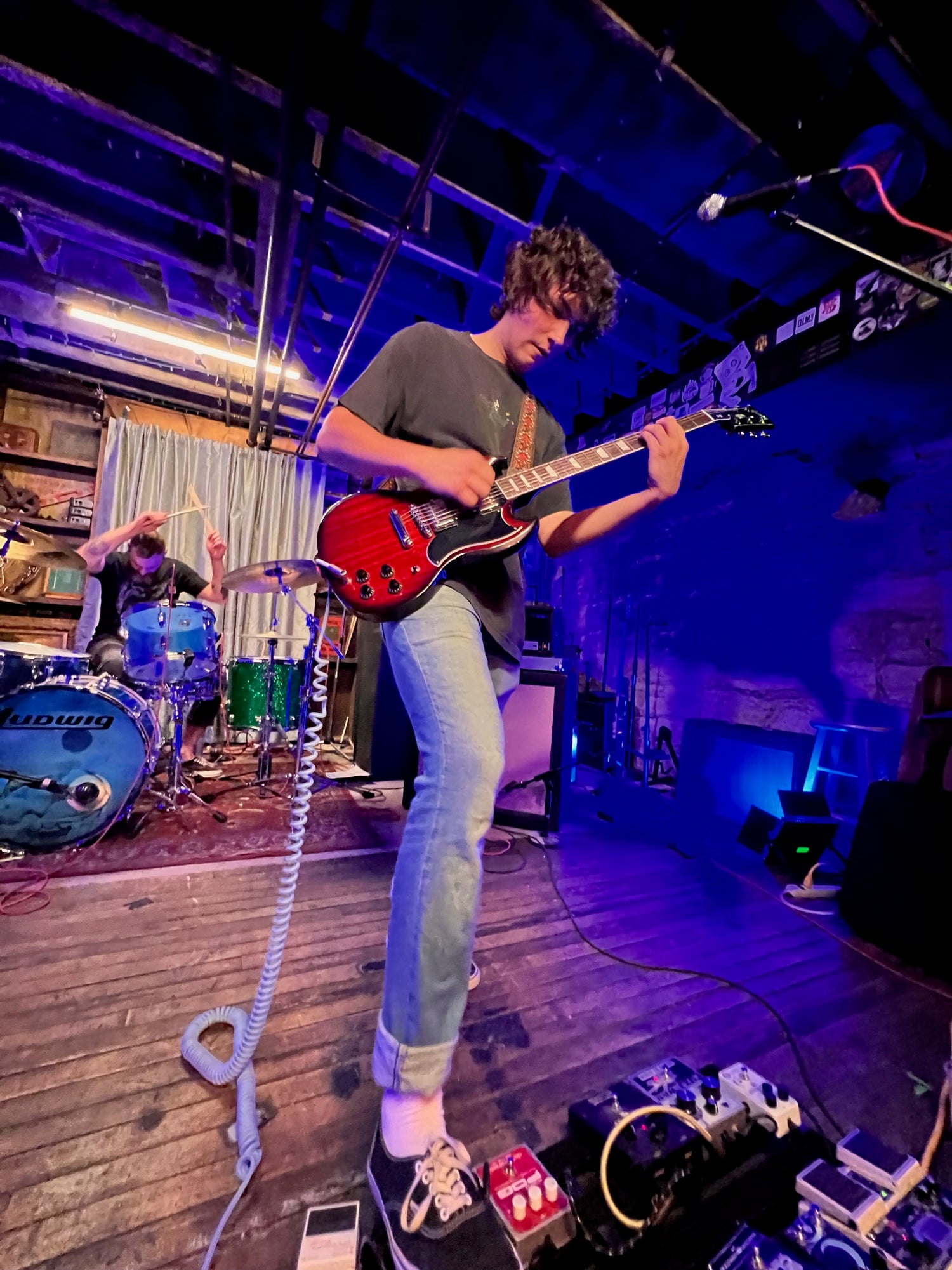 With Head Cleaner, Hayes Noble debuts a fuzzy, tube driven, 450 watt wall of sound. Recorded and mixed on 2" tape by Daytrotter co-founder and analog guru Pat Stolley, Head Cleaner captures the seventeen year old clearing his mind with earsplitting shoegaze and mellow noise. Sheets of feedback collide with driving beats and abrasive hooks. Straightforward lyrics move from subdued delivery to impassioned shouts, compounding the youthful sincerity. The album recalls the sounds of 90's indie guitar heroes, with shards of Dinosaur Jr., Sonic Youth, and Superchunk, breaking through a bedrock of fuzzed out post-hardcore.
For fans of: Dinosaur Jr. Built to Spill, Sonic Youth, Hüsker Dü, Duster, Hum, Jawbreaker, Title Fight, Fiddlehead, Ovlov.